Hello hello! Is everyone enjoying this autumnal weather? We are just about ready to hibernate like those bears from 
Fat Bear Week
. If you don't know about Fat Bear Week, now you know. Back to the newsletter…
A few weeks ago we shared an article that was written up about our sustainability initiative, called Sustainability Check. You can read the article here. This week, we are highlighting Part 8, which covers vendor materials. We are, after all, living in a material world. 
First, you'll want to scroll to Part 8, where we give you the chef's kiss of summaries. Not too long with some wit and humor strewn about. Enjoy.
Then, you get to see an up-to-date brand roster. Rohi is new! Esaila recently joined this list too. That's why you have to keep tabs on us - you never know what we're up to over here.
BOOM. The best part. Click on the little plus sign for a drop down where you can read all about what materials each brand uses. BAUX's Pulp has 10 different properties. Fyrn can contribute to your LEED standards. Nomadory can work with (7) different kinds of textiles. Seriously, the more you know!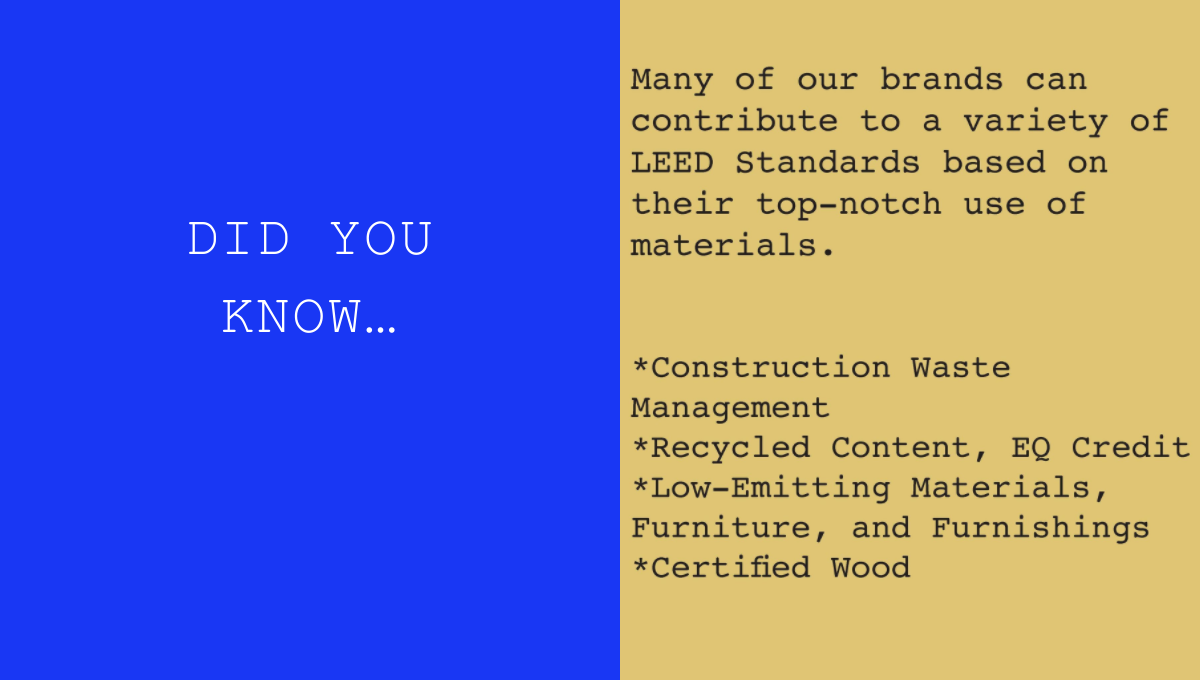 Lastly, did you know that many of our brands can contribute to a variety of LEED standards? It's all listed in the Sustainability Check.
Did you also know that by working with Denvir Enterprises, a queer women-owned business, you and your clients can not only support diverse small businesses, but also satisfy your diversity quota?
Until next time! Stay warm. 
(Or cool, depending where you are.)