It seems like a lot of folks are still on vacation and mentally, so are we.  
Recently, we conducted a poll amongst DE employees to find out what destinations they've been dreaming about. In honor of vacations, we've created imaginary trips for each of member of the team. Read on to find out where we are going, and even more importantly, where we are staying.
Emma is going to Greece, and she's staying at the Parilio Hotel on Paros Island, designed by the Interior Design Laboratorium. One thing to know about Emma is that she loves a good pool, and the Parilio Hotel does not disappoint. 😉 Emma, let us know what the temp of that (fake oasis) pool water is!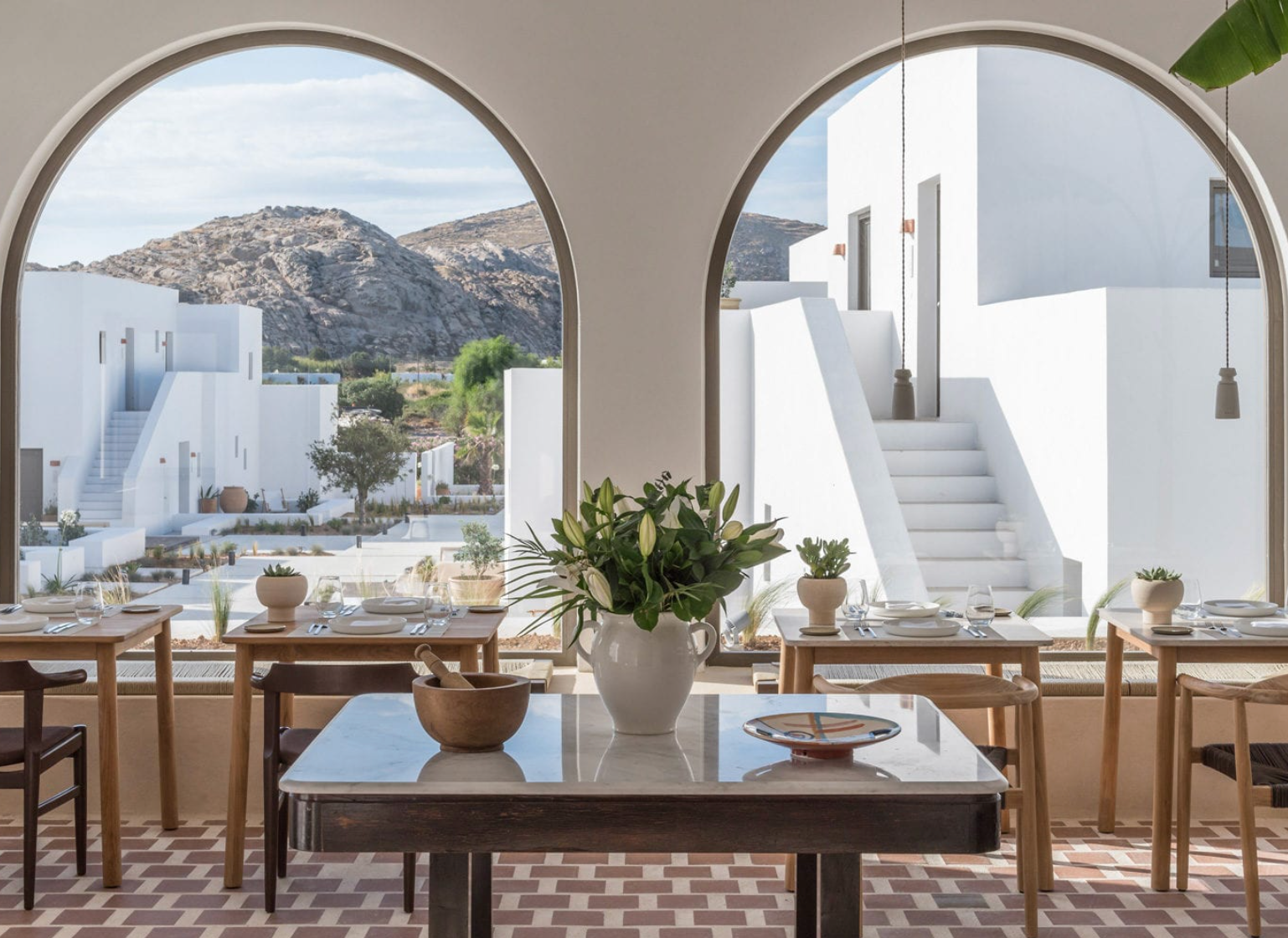 Theresa is 100% going to  stay at Chateau de Versailles. An Airelles property, Le Grand Contrôle is housed in the mansion designed in 1681 by Mansart, and the interiors were overseen by Christophe Tollemer. The 14 available rooms opened earlier this year, and hotel guests get access to the property when Versailles is closed to the outside world. Will she be cliché and dress up as Marie Antoinette for the day while wandering the grounds  eating French macarons? Only time and her (fake) photos will tell. 
Kevin is going to Tokyo! He's looking forward to staying at The Aman there, which was designed by Kerry Hill Architects. Located on the thirty-third through thirty-eighth floors of the building, it provides incredible views of the city and surrounding area.  Kevin we'll want a full (imaginary) report!
Natalie is going to Australia, and her first stop is Brisbane. She'll be staying at the W Brisbane, designed by Nic Graham and his eponymous studio. There's a lot going on and it's very modern - in all of the best ways. Natalie, please take (fake) pics!